What Is The Best Place To Retire In Wisconsin? The Top 8 Ideal Retirement Destinations
On average, the cost of goods and services in Winsconsin are 6.8% less expensive, nationwide. It offers some of the best retirement spots with at a reasonable cost.
Wisconsin is a great state for retirees. It has a low cost of living, beautiful scenery, and plenty of activities to keep you busy. We've analyzed different cities to check how convenient and easy it would be for retirees to get affordable healthcare, government services, and recreational activities. We've also checked on other important factors such as weather and overall climate, crime rate, cultural and entertainment opportunities, and more.
You may also be interested in our article on retirement in South Dakota, and best place to retire in Utah.
What To Look For When Choosing Your Retirement Home
Some of the most important factors to consider when choosing a place to retire include:
Cost of Living
The cost of living in a particular area can have a major impact on your retirement budget. Research the average cost of housing, food, utilities, taxes, and other expenses to ensure you'll be able to afford the lifestyle you desire. Also, always be prepared to spend at least 10% more on the amenities you seek.
Climate
The climate of a particular area can have a major impact on your quality of life. Consider factors such as average temperature, humidity, and precipitation to determine if the climate is suitable for your needs. You should also consider how the area is affected by the different seasons.
Healthcare
Quality healthcare is a major consideration for retirees. Consider the availability of healthcare professionals, hospitals, and other medical services in the area. Also, research the cost of healthcare services and any insurance plans you may need.
Also, consider assisted living communities. With daily or on-demand assistance, you can have peace of mind knowing you don't have to do all the heavy lifting.
Leisure Activities
Retirement should include plenty of leisure activities to keep you active and engaged. Research the various recreational activities available in the area, such as golf courses, parks, libraries, and cultural attractions.
Proximity to Family and Friends:
Proximity to family and friends is an important factor to consider. If you plan to be close to family and friends, research the availability of transportation options and the distance between you and your loved ones.
Tax Benefits
Research the tax benefits offered in a particular area. Depending on where you live, you may be able to take advantage of tax breaks for retirees.
Safety
Safety and security are essential for a worry-free retirement. Research the crime rate in the area, as well as the availability of emergency services.
By considering all of these factors, you can make an informed decision and choose the perfect place to enjoy your retirement. That said, here are a few of our favorite locations we would recommend seniors aged 65 years or older to live out their golden years!
The 8 best places to live in Wisconsin for retirees
Waukesha County
Percentage of the Population Over 60+: 26.7%
Median home value; $380,000.
Waukesha County is among the best place to retire for people aged 65+ because it offers a variety of activities and amenities that cater to seniors. The county is home to several small close-knit communities known for their friendly and welcoming atmosphere. Some of the best suburbs to retire in Waukesha include Elm Groove, Brookfield, and Nashotah.
These quiet and peaceful neighborhoods are within reach of a variety of amenities, such as grocery stores, restaurants, and parks. The area has low crime rates. an affordable cost of living, and plenty of outdoor recreation activities to enjoy.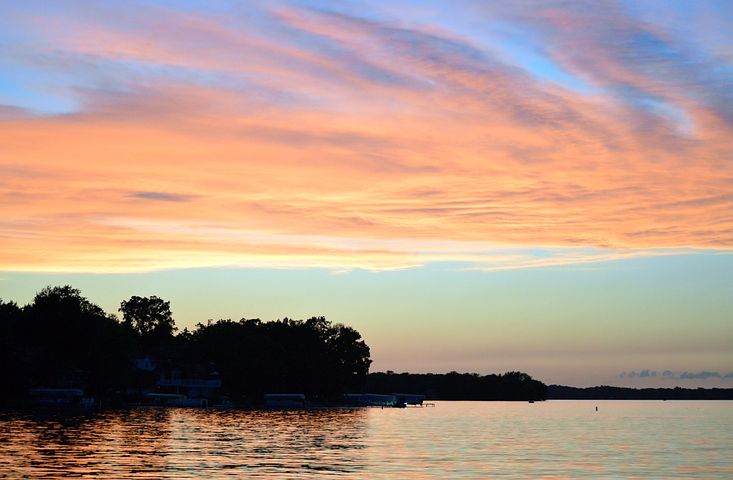 City of Sheboygan
Percentage of the Population Over 65: 15.8%
Median home value is $175,000.
If you are looking to live in a funky community close to Lake Michigan, Sheboygan is the perfect place. This city offers a suburban feel with lots of bars, restaurants, and parks. The schools are above average so good education is guaranteed for kids and grandkids.
The bars, restaurants, parks, art museums, and historical sites in town provide a getaway for those looking to explore. If you like to surf, you will love the waves all year round in Lake Michigan.
the median home value range around $114,500 making it affordable for most residents to own their homes. There are many different housing options available, from apartments and condos to single-family homes and even active adult communities. No matter what your budget or preferences are, you're sure to find a place to call home in Sheboygan.
Sturgeon Bay.
Percentage of the Population Over 65: 20.2%
Median home value $185,000
The median home prices cost about $154,100 and 65% of the population own their homes in Sturgeon Bay.
While the cost of housing is slightly lower than the national average, it is still among the most expensive zip codes to live in within the state of Wisconsin.
The city is home to a thriving arts and culture scene, great restaurants and shopping, and plenty of outdoor recreation opportunities. The cost of living is below the national average, making it a great option for retirees on a budget. Additionally, the city is close to both Green Bay and Door County, offering residents access to a variety of attractions and activities.
There are also plenty of parks and natural areas in the area, making it an ideal place to relax and enjoy nature. The age of the population in Sturgeon Bay is higher than the national average, meaning that there are plenty of people in the same life stage as retirees. Lastly, Sturgeon Bay is close to amenities such as grocery stores, pharmacies, and health care facilities, making it easy for retirees to get the services they need.
Madison, Wisconsin.
Percentage of the Population Over 65: 13%
Listed as Forbes's best places to retire in Wisconsin!
Madison has a vibrant downtown that is filled with interesting shops, as well as a variety of entertainment venues,parks and attractions. It's a great place to retire for those looking for an active lifestyle and the vibrancy of a living in a city
The city offers plenty of amenities, including shopping, restaurants, parks, trails, and cultural activities such as the Wisconsin Film Festival, the Festival of Arts and Ideas, and the Great Taste of the Midwest. There are also numerous retirement communities in the area that provide a variety of housing options, from traditional to modern.
Retirees are guaranteed excellent healthcare as the city is home to several universities and medical centers. With its mild climate, Madison is an ideal location for retirees who want to enjoy all the city has to offer.
Some of the best suburbs with A+ quality of life for retirees include:
Waunakee (has plenty of antique stores and green landscapes perfect for walks)
Monona (perfect if you are looking for a waterfront retirement home)
The median home value for Madison is $350,000. The actual price per suburb varies from $180,000 to $400,000.
Bayfield Area
Percentage of the Population Over 65: 30%
Median home prices range between $350k- $430K
Bayfield is a great choice for retirees looking for a peaceful and scenic place to settle down within Milwaukee county suburbs The small town is located on the shores of Lake Superior, surrounded by a beautiful string of islands. The population of Bayfield is composed of about 1000 active adults with almost half the number being seniors.
The area is known for its natural beauty and recreational activities, including fishing, boating, and hiking. Residents can enjoy a variety of restaurants, shops, and other amenities, as well as easy access to different states and larger cities.
With its beautiful scenery and convenient access to amenities, Bayfield offers one of the best waterfront retirement communities in Wisconsin.
Green Bay
Percentage of the Population Over 65: 12%
The median home value of homes in Green Bay WI according to Zillow is $208,925.
With a little over 100,000 residents, Green Bay is a tiny city. The Green Bay Packers call it home, which is why it is so well-known. Sports aside, Green Bay has a lot more to offer. It is noteworthy for being the oldest settlement in Wisconsin. From fun museums to coffee shops and outdoor activities, it offers a diverse choice of things to do. Both families and sports enthusiasts like living here.
Fortunately, Green Bay housing is not prohibitively expensive. Here, housing costs are 20,4% less than the national average. One-bedroom apartments typically cost $847 per month to rent, while two-bedroom apartments cost $1,175. The cost of buying condos is also relatively low averaging at around $238,000.
Prairie du Chein
Percentage of the Population Over 65: 22.3%%
The median home price is $155,000
Living in Prairie Du Chien is fantastic. In terms of diversity and a variety of other aspects, Prairie Du Chien performs well. Prairie Du Chien is a wonderful place to call home since it genuinely has something to offer everyone.
While some people might prefer a bigger city with more options, others might prefer a smaller city with a close-knit community which is what Prairie du Chein offers. What matters is that a city fulfills the needs and desires of its citizens. A city can be a great place to live if it offers everything a person needs.
The suburban feel creates a wonderful compromise between rural places and larger cities since there is more room for money and a tight-knit community.
Eagle River Area
Percentage of the Population Over 65: 30%
The median home price is $375,000
Eagle River is a great place to retire because of the peaceful environment and strong sense of community. The town is located in Vilas County along the shores of the Eagle River. It has a beautiful and serene backdrop. There are several parks and hiking trails in the area for outdoor enthusiasts, and for those looking for more of a city feel, Anchorage is just a short drive away.


The town offers a variety of housing options for retirees, from single-family homes to condos, townhouses, and apartments. There are plenty of shops, restaurants, and amenities in the area, making it easy to find all the necessities you need for everyday living.
Eagle River is also home to a variety of medical and medical care providers, making it a great place for retirees who need access to health care. The town also has a strong sense of civic pride, and residents often take part in community events and activities.
Verdict: What We Think
Location is important when choosing a place to enjoy your retirement. There are a lot of factors to consider so that everyone will make their decision based on a multitude of preferences and needs. Whether you want to live in a bustling city, a waterfront home, closer to the beach, or near the mountains, there are a lot of spots across Wisconsin where you can build your private retirement paradise.
When picking a place to spend your retirement, location is crucial. There are many things to think about, so everyone will base their choice on a variety of preferences and needs. Retirees looking for a permanent location are guaranteed to find a private paradise in Wisconsin, whether it be vibrant downtowns or easy access to parks, moderate house prices, or cultural offerings like museums.
Where to retire in Wisconsin; FAQs
Does Wisconsin tax Social Security and pensions?
Wisconsin has a moderately favorable tax environment for retirees. Social Security benefits are not taxed, and government pensions are not taxed under certain conditions. Income from retirement accounts like an IRA or 401(k) is taxed at rates ranging from 3.54% to 7.65%. Wages are taxed at standard rates, with a 4.65% marginal state tax rate.
Is Wisconsin a good place to retire financially?
Wisconsin's overall cost of living is about 4% below the national average. And it gets even better in many suburbs across the state, where cities are well below the national average, making Wisconsin one of the cheapest places to retire. Shorewood, Bayside, and Shorewood Hills are the slightly more expensive cities to live in Wisconsin. Whitefish Bay, Elm Grove, and Kohler are the most affordable options.
How much money do you need to retire in Wisconsin?
The actual amount of money required to retire in Wisconsin will be determined by your lifestyle and financial situation. In Wisconsin, the average monthly cost of living for one person ranges between $1500-$2000. Rent and utilities are approximately $1000, while food and other necessities are approximately $500. The average cost of purchasing a home is around $190,000. When planning for retirement, consider factors such as healthcare costs, taxes, and the cost of living in your area.
What is the best small town to live in Wisconsin?
It depends on what you are looking for in a small town. Wisconsin has many wonderful small towns to choose from. Some popular options include Fish Creek, Bayfield, Mineral Point, and New Glarus. Each of these offers unique attractions and amenities, so it's worth doing some research to find the best fit for you.
What is the best part of Wisconsin to live in?
Milwaukee is an excellent choice for those seeking a vibrant city life. If you prefer a more rural lifestyle, Wisconsin has many small towns and suburbs with plenty of outdoor activities and a laid-back atmosphere with each different location offering something unique and different.
The owners of this website may be paid to recommend Goldco. The content on this website, including any positive reviews of Goldco and other reviews, may not be neutral or independent.
Live Precious Metals Prices
Ahh, Idaho … the 'Gem State.' There is nothing far off the beaten path about Idaho's popularity as ...
Read More

→
The idea of retirement income likely evokes both excitement and anxiety – excited about a future of leisure ...
Read More

→
For many retirees, the ideal retirement involves the freedom to explore a life of leisure in a locale ...
Read More

→