Hill End Gold Limited – Australia (Pure Alumina Limited)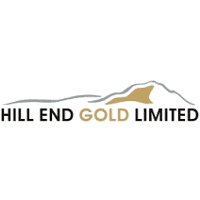 Hill End Gold Limited is an Australian gold mining company and operated predominantly in the gold rich Hill End region in New South Wales, Australia.
It has gold production pits the Red Hill and Big Nugget Hill projects with predictions of 160,000 ounces of gold. In total it has projects with a predicted 572,000 ounce potential.
Acquisition Of Pure Alumina Pty Ltd
HEG purchased 100% of the Pure Alumina Pty Ltd High Purity Alumina project in Ballarat, Victoria. The market for the HPA project is electronics, LED lighting, and lithium batteries.
According to theassay.com in an independent report, they noted:
"In acquiring the Yendon High Purity Alumina Project ("Yendon" or "the Project"), Hill End Gold ("Hill End" or "the Company") has seen the opportunity in the forecast growth of the high purity alumina ("HPA") market. Although being around for some time, the market for HPA is forecast to grow by a CAGR of between 15% and 20% over coming years, largely on the back of expected demand from LED lighting and separator sheets in Li-ion batteries"
You can see the full report here: https://www.theassay.com/wp-content/uploads/2018/08/HEG_AX_IIR_180726.pdf
We have a complete list of the best gold companies for investment here.
The owners of this website may be paid to recommend Goldco. The content on this website, including any positive reviews of Goldco and other reviews, may not be neutral or independent.
Live Precious Metals Prices
Ahh, Idaho … the 'Gem State.' There is nothing far off the beaten path about Idaho's popularity as ...
Read More

→
The idea of retirement income likely evokes both excitement and anxiety – excited about a future of leisure ...
Read More

→
For many retirees, the ideal retirement involves the freedom to explore a life of leisure in a locale ...
Read More

→