Grading Coins – How Much Does It Cost?
Grading coins is a practice that has happened since the last century. If you enjoy collecting these items, you might want to know more about this process. Fortunately, this article discusses everything you need to know before working with a specialized company.
The Correlation Between the Value and Coin Grading of a Coin
Coin collecting is one of the most fun and exciting hobbies. You might not know if you're a beginner, but the price you paid for your coin does not necessarily represent its value.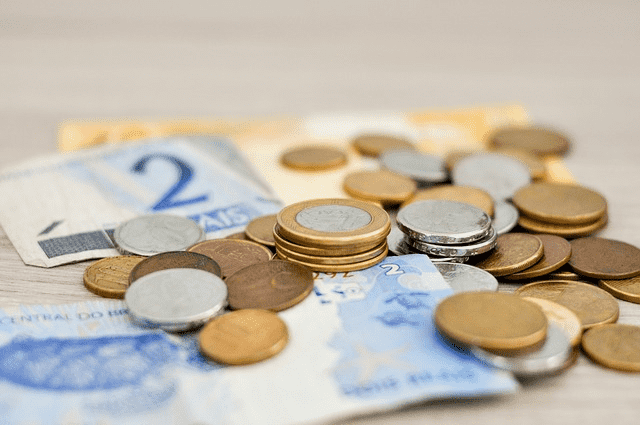 If you take your coin to a dealer, they will consider different factors to assign a new price to it. Even though common coins are what you might get most of the time, on occasions, you may find a rare coin with a unique history or one-of-a-kind characteristics – this is where grading coins can come in.
What Is Coin Grading?
Coin grading is the process through which specialized companies assign a specific number to a coin, which tells others how worn it is.
The higher the number on your graded coin, the more perfect it is. At the same time, when you get a coin graded, professionals will also sonically seal it so the environment cannot damage it any longer.
The History Behind Coin Grading
Collecting rare coin samples became a popular hobby in the early 1900s. Thus, people needed a way to determine which coins were more valuable than others.
As the numismatic community began to grow, members of it started to need professional coin grading services. These companies were to impartially evaluate coins and decide which ones were more valuable, considering different factors.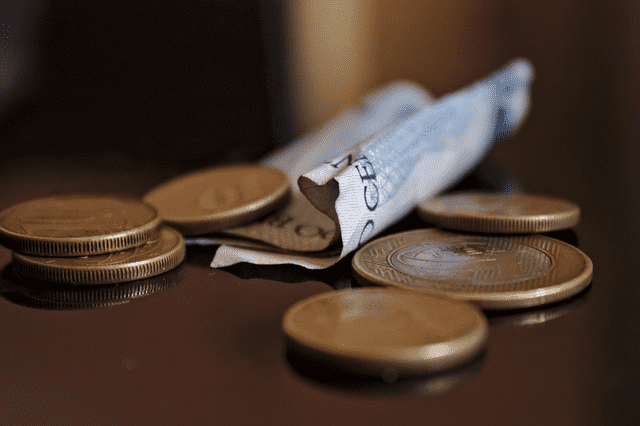 Initially, the grading process was much more different. If you wanted graded coins, there were only a few categories in which your exemplars might fall: 'good,' 'fine,' and 'uncirculated coins.'
It soon became evident that to get a coin graded, people needed impartial experts that could evaluate bullion coins by considering all their characteristics. Thus, three corporations were born and still remain to this day: the American Numismatic Association, the Professional Coin Grading Service, and the Numismatic Guaranty Corporation.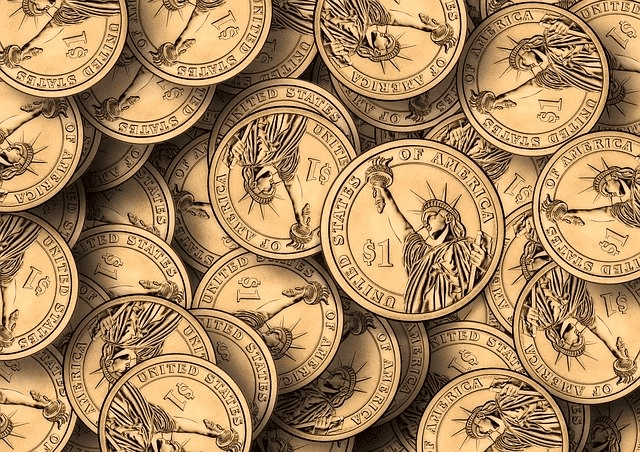 Other companies have started to grade raw coins, but most of them have gone out of business. The three previously mentioned, though, still work, and together, they have assigned coin grades to over 100 million exemplars.
Who Provides Coin Grading Services?
As was mentioned before, grading coins is a practice that has grown a lot over the years. Now, to get coins graded, you must pay.
Nonetheless, the experts in these companies know what they're doing and can provide you with the best results, so coin grading costs are worth it in the end. Here are some facts about these major organizations:
Professional Coin Grading Service
Also known as the PCGS, these experts have graded coins since 1985. David Hall and other leader numismatists founded the company and started with low-value graded coins.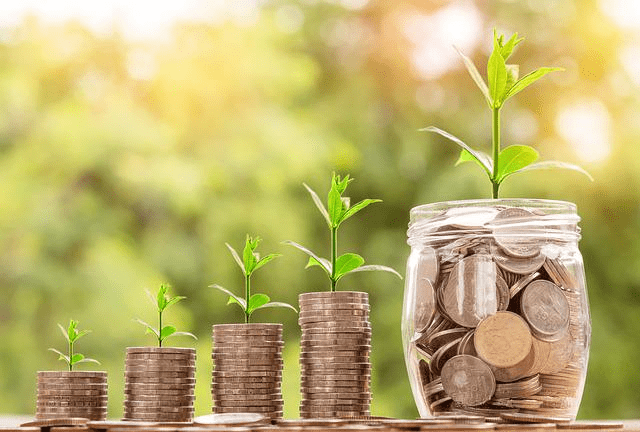 Nowadays, it's almost impossible to determine how many coins the PCGS has graded. However, estimates show that the experts have worked with over 40 million of them.
American Numismatic Association Certification Service
Founded in 1972, the ANACS started as part of the American Numismatic Association. When it first started, more and more coin dealers were appearing all over the country and people needed official ANA grading standards to tell apart the value of the coins.
When con artists started to take advantage of people and pass as your 'local coin dealer,' experienced numismatists took action and started this organization. The board of governors from the ANA created the Certification Service, which allowed only specific people to grade coins.
In 1979, the company started grading numerous coins. Even though it has changed owners, it still works, and its headquarters are in Colorado.
Numismatic Guaranty Corporation
This is also one of the most famous companies where you can get a coin graded. It started providing services in 1987, and it began in Sarasota, Florida.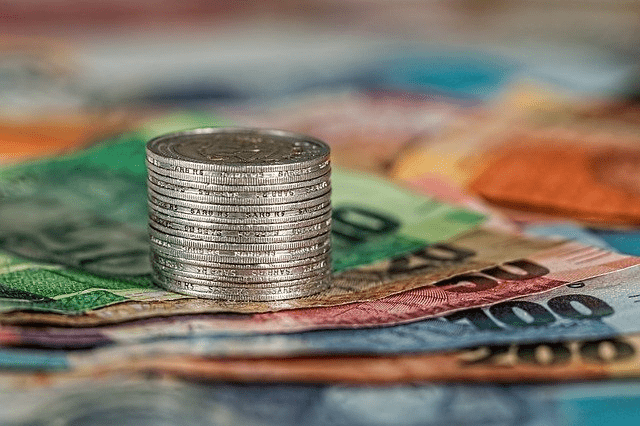 Currently, the NGC is the official grading service of the ANA. At the same time, they charge membership fees in case you want to get involved with the organization. The Platinum membership, for example, gives you eight complementary coin gradings, whereas the Gold membership gives you two, and the Silver membership is less expensive, though it also has fewer benefits.
Why It's Crucial to Grade Coins
Even though you might think that standardized grading is similar to assigning the value to old coins, it's not the same. Experts must evaluate the different characteristics of a coin and assign a numerical grade to it. Then, they will leave the market to decide its value.
Most coins are not graded, which might be a hindrance if you're interested in knowing the coin's condition or its rarity.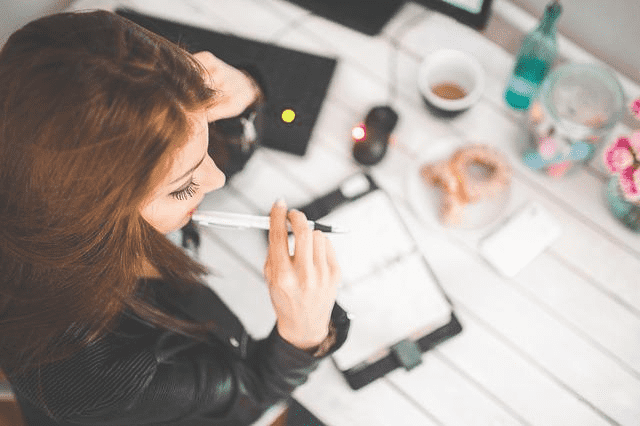 When you directly purchase an item from a grading company, however, you can immediately know the coin's rarity, whether or not it's part of the strangest United States coins, and much more.
Both PCGS and the NGC can charge grading fees, and it depends on the maximum value of the coin and its type.
Nonetheless, what you should keep in mind is that grading costs are worth it if you want to know all the information about the item you're holding. Getting a graded coin or submitting your exemplars to be graded means an expert will evaluate each aspect of the items and give you a full report on what they found.
How the Grading Process Works
To assign a specific value per coin, experts must consider different factors, and you have to go through a process that includes everything from a grading fee to shipping and insurance expenses.
Therefore, if you want to determine how much it costs to get your coin graded and whether or not your coins are worth grading, take a look at how the process occurs first. Also see our article on the how to tell gold from brass.
Submitting Coins
Before paying any grading fee, you must submit your coins. The company you're working with will ask you to fill out some forms per coin, so you must be ready to give experts some information about them.
In the forms, you'll have to include the payment method, shipping address, etc. At the same time, experts might add the denomination, mintmark, quantity, and other characteristics of the coins.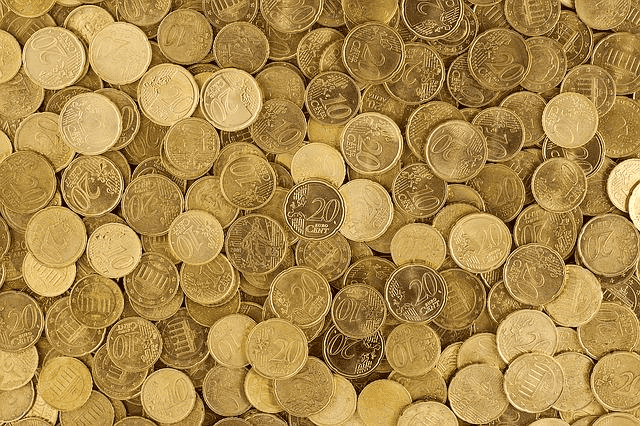 You should also keep in mind that factors such as NGC memberships, NGC online resources, and bulk submission rates can play a part when you submit coins. Thus, make sure you ask for all the details before making a payment.
Receiving
After you hand in your coins, the company receives them, and workers must make sure that the contents of the package match the description of the invoice. Once this stage is complete, the actual grading of the coins begins.
Grading
To determine the coins' worth, graders will check the coins submitted in a special grading room.
On most occasions, at least two graders will check a coin's condition, its surface preservation, and more. Therefore, when you get the results, experts should agree, and the same grade must show on the report.
To guarantee that grading serves as evidence of preservation and that it's an impartial process, the person who submitted the coins (you) will remain anonymous all the way. In other words, once the coins arrive in the grader's hands, they won't know it was you who handed them in.
Encapsulating
Once the experts assign a numerical grade to your coin, another team encapsulates them and labels them, including data and descriptions.
In most cases, coins fall somewhere between the best grades and the worst ones. However, even though some exemplars might look like they're the same coin, getting them graded will tell you whether or not there are price differences between them, and it will let you know if you've had some hidden treasure in your hands this whole time.
Shipping
Once the company makes sure that the coin's grade and the description of the package match the contents of it, they will ship it back to the address you gave them.
Modern coins are abundant, but this doesn't mean you shouldn't grade them. Only experts can tell you if your item is a modern coin or a rare one, so getting specialized help is always the best idea.
How Much Does it Cost?
As was described before, prices can vary. Some companies offer membership packages, and getting them will decrease the amount of money you must pay for on-site grading or submission of your coins.
Grading a coin with a value up to $2,500, for example, means you have to pay PCGS a $35 grading fee. At the same time, the PCGS and NGC charge grading fees depending on the maximum value and coin type.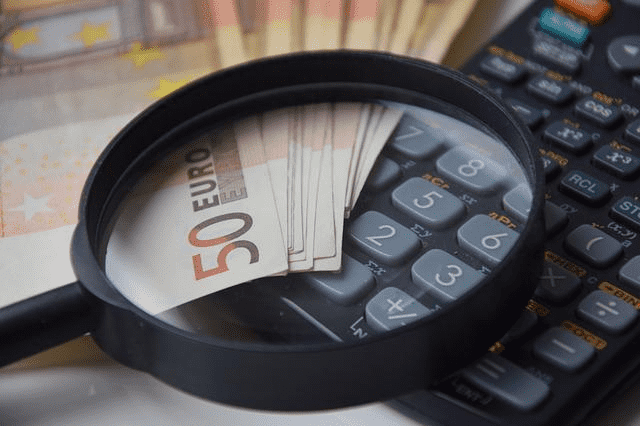 Since not all coins are worth grading, you should always consult with the company to decide whether or not you want to pay them to grade yours.
Sometimes, paying a small fee per coin is something you can do. However, if you're an avid collector, you might even save some money if you're submitting yours in a bulk.
Either way, knowing a coin's grade is immensely handy, especially if you want to know all the details of what you're collecting, including each coin's condition. However, ask for all the pricing details before making your choice.
What Does Coin Grading Involve?
If you're wondering 'how much does grading cost?' then you probably want to know what the process involves as well.
Overall, the most crucial thing you should keep in mind is that different experts will examine your coins until they come to an agreement and determine their grades.
Most coins are worth $5,000 or more in grading holders, and you might not see as many low-graded coins. It's a sometimes-lengthy, specialized process, and it involves much more than just looking at each coin's market and assigning value to your items.
How You Can Submit a Coin for Grading
Submitting a coin for grading is not challenging at all. You just need to get in touch with the different companies that offer these services and ask for their requirements.
You will need to fill out different forms depending on your case. Additionally, you have to go to the office, take the coins, and wait for the experts to accept your items.
Once you submit your coins, you might have to wait a few days until the company lets you know that you can have them back.
Furthermore, depending on the company, shipping costs and waiting time might vary. In some cases, for example, you may have to wait for a week or more before you get your coins back.
View This Video On Coin Grading
If you're looking to purchase coins that have been correctly graded, you can try some of these companies:
Frequently Asked Questions
Do I Increase the Value of My Coin if I Pay for Grading?
Knowing the grade of your coin does not necessarily increase its value, and this is something you must understand if you're paying for this process.
The grade per coin has nothing to do with what you pay for it. On occasions, clients get their coins graded only to find out that they paid too much for what they actually have. This sometimes might leave you feeling disappointed.
When you get experts to grade your coin, you're paying specialized professionals to determine its grade according to a specific scale, which is not the same as its value.
On other occasions, however, paying a grading fee per coin means you find out new things about the items you have. Thus, you might realize that they're actually worth a lot, and you could sell them afterward.
How Do I Know if Grading My Coins Is Worth it?
In this regard, the first suggestion that you should keep in mind is that it's up to you. Some people want to pay for grading just because it will allow them to know more about the items they collect, regardless of whether or not they're valuable.
Even so, if you're worried about grading costs, you should check out the online sites of the NGC and the PCGS. You'll find price guides to compare your items, which will give you an idea of how much you must pay.
If you believe you have a rare coin, you can use these guides to determine whether grading them is the best idea or not. Sometimes, you might just want to sell them.
What Are the Advantages of Purchasing a Graded Coin?
Buying a graded coin has numerous advantages. On the one hand, you're guaranteeing that you're getting what the seller is advertising – thus, they can't trick you.
Furthermore, since graders encapsulate the coins after examining them, you're also ensuring that the items you're purchasing will last a long time. In other words, it helps preserve the coins and avoid environmental wear.
Getting a Coin Graded – Keynote Takeaways
Grading your coins is one of the best options to consider if you're a fan of these items, want to know all the details about the ones you own, and are willing to pay the fees.
Even though it's not something everyone can afford, many people invest in it because it allows you to know early what you're holding in your hands and it lets you see if it's worth more or less than what you thought.
The owners of this website may be paid to recommend Goldco. The content on this website, including any positive reviews of Goldco and other reviews, may not be neutral or independent.
Live Precious Metals Prices
Ahh, Idaho … the 'Gem State.' There is nothing far off the beaten path about Idaho's popularity as ...
Read More

→
The idea of retirement income likely evokes both excitement and anxiety – excited about a future of leisure ...
Read More

→
For many retirees, the ideal retirement involves the freedom to explore a life of leisure in a locale ...
Read More

→