All You Need To Know About IRA Approved Silver
When considering the best long-term investment options for a retirement plan, the issue of being taxed is usually one of the main concerns people have. In this regard, silver bullion is rapidly gaining popularity as a favored choice among retirees.
By using IRA-approved silver coins for your Individual Retirement Account (IRA), you gain a lot of tax advantages and insulation from inflation that comes as part and parcel of precious metals investments. This is similar to other types of IRAs such as a Gold IRA, except this one gives you the option to add approved silver bullion to your account whenever you choose.
Not all silver is eligible for use in your IRA, and the quality and purity of your silver coins and silver bars will have to be checked just like all other precious metals. In this review, we will discuss all you need to know about IRA-approved silver and help you decide whether you can make better use of those proof coins you have been saving as collector's items. Also checkout what is a conduit IRA.
What Is IRA Approved Silver?
Common names of "paper assets" such as stock, bonds, and mutual funds are usually what come to mind when talking about IRA, not because they are necessarily the best options, but because they are what people have.
Investment in silver bullion is less familiar albeit equally advantageous. IRA-approved silver refers to the silver coins or silver bars that are deemed eligible for use in a precious metals IRA.
Silver bullion, along with other precious metals such as gold coins and platinum bullion, is highly resistant to market fluctuations and usually maintain their value over time. The price of silver bullion has, in fact, gradually increased over the years, making it a very solid and profitable investment.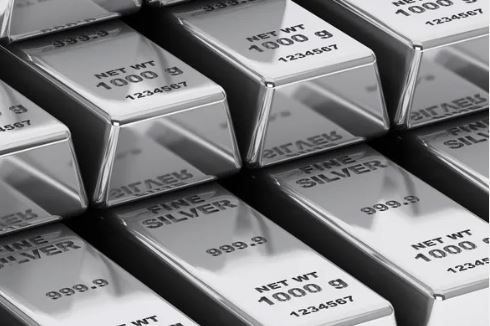 Silver Bullion That Is Eligible in an IRA
The eligibility of precious metals for use in an IRA is determined mostly by their purity, as this has a direct correlation to their market value. Great care needs to be taken when purchasing silver coins for use as an investment option because cases of fraudulent dealings are on the rise, with many sellers charging exorbitant prices for low mint silver.
When it comes to your safety and convenience, the following is a list of some of the types of IRA approved silver coins, most of which are one-ounce silver coins, and IRA-approved silver bars that are deemed eligible for inclusion in an IRA:
American Silver Eagle Coins
Chinese Silver Panda Coins
American Silver Eagle Mint Case
Canadian Silver Maple Leaf Coins
Silver Britannia Coins
Austrian Silver Philharmonic Coins
Mexican Silver Libertad coins
Royal Canadian Mint Silver Bars
Johnson Matthey Silver Bars
Sunshine Mint Silver Bars
Johnson Matthey Silver Bars
Sunshine Mint Silver Rounds
It is worth noting that any type of silver bullion that you already own, or that has third-party grading certification, cannot be deemed as IRA-approved silver regardless of whether or not it meets the minimum fineness requirements set by the government.
Why Invest in IRA Approved Silver?
There are many reasons why investing in precious metals could be a prudent option for those who wish to secure their retirement account using trusted silver investments. The two major reasons are:
Hedging
Economic projections regarding inflation over the next few decades are nothing short of dire, and now, more than ever, it is of utmost importance to make the best decision regarding your long-term investments.
Silver bullion has the advantage of protecting you from the adverse effects of inflation due to its relative stability as compared to fiat currency which tends to fluctuate with very little provocation. The global economy is structured in such a way that a tangible asset such as proof coins from the national government mint, will gain in value during times when normal currencies are battling inflation.
Increase In Demand for Silver
Every day, new and fascinating uses for silver are being discovered, and its demand is on constant increase over the past few years. Besides the common use of silver in jewelry, it has become highly sought after in electronics, nanotechnology, and medicine.
Current mining activities have been able to meet the demand but global projections suggest that in the future those demands may not be easily met. The value of silver is, therefore, likely to go up exponentially and give a huge return on investment for silver IRA holders.
Disadvantages of Silver IRAs
It is not all gravy if you opt for a silver IRA though, as there are some downsides to using silver as part of your individual retirement account. Below is a brief look at some of those disadvantages.
No Returns Outside Capital Gains
Even though the price of silver and silver products is predicted to go up, a silver IRA will not have the immediate benefits like those offered by other forms of self-directed IRA such as stock.
Furthermore, for example, while the growth opportunities are there for investment in silver pure bars, no rent, interest, or dividends will be available in the meantime. There is therefore no opportunity for compound benefits that arise from the reinvestment of that money.
No Ownership of Silver IRAs
According to the rules and regulations of the IRS, no individuals can have custody of the silver in their IRA account, nor are they allowed to display them, or store them anywhere. This means that, while the IRA account is owned by the individual, they cannot take any legal position of, for example, the Australian kookaburra coins from the Perth mint, they have invested in.
The only course of action will be to go through an account custodian approved by the national treasury department, and this has its own inherent risks of theft and fraud. Mitigation of these risks is possible, though, by taking time to learn about the various fraudulent practices that can target an IRA account.
How To Open a Silver IRA Account
The first step when intending to invest in a silver IRA is to approach an appropriate custodian who is licensed to offer silver IRA to investors. They will manage all the required paperwork, such as tax portfolios and all other relevant documentation. Lastly, they will designate the right storage options for any and all IRA eligible silver since taking it out of the system would constitute withdrawal which is strictly forbidden.
Once this process is completed, the account can be funded by either depositing cash according to the IRS annual contribution limits or by a rollover from the current retirement account to the self-directed IRA.
Fees and Costs Associated With IRA Approved Silver
There are certain fees and costs that will be incurred by opting for investing in precious metals. Thus, the following is a list of what to look out for:
Different metals will have different markups or fees depending on the value and type of metal.
Even though there is no option to store IRA-approved silver as individuals, the custodian tasked with the storage responsibilities will still need to be paid.
Each custodian charges particular fees for their services.
This is a one-time fee required to open an IRA account and needs to be handled by custodians licensed to deal in IRA-approved silver.
When the time comes to sell the IRA-approved silver products in storage, a fee similar to a withdrawal fee will be required.
Final Thoughts
Whether it is IRA-approved silver coins such as the American silver eagle, or simple one-ounce silver coins, investing in silver bullion is certainly becoming popular and worth considering. The global economy seems to be in turmoil more times than not, and a solid stake in IRA-approved silver will prove to be a wise decision.
No matter what kind of silver it is, as long as it is IRA approved and meets the minimum fineness requirements if invested the right way it will surely make huge returns and provide adequate retirement cushioning.
Completely setting aside paper assets is not necessary, rather just diversifying the account by including some precious metals to guard against a rainy day. Many reputable IRA custodians are on hand to provide sound advice, educate on the strict rules of the IRA and make the process of investing in IRA-approved silver much simpler. Companies that help with setting up silver IRA include Goldco, Augusta Precious Metals, and Regal Assets.
Frequently Asked Questions
Can I Hold Physical Silver in My IRA?
No, it is not possible, because the rules and regulations of the IRS do not allow individuals to have custody of the silver in their IRA account.
How Do I Buy Silver Coins With an IRA?
A direct cash deposit or a transfer of funds from another IRA account are approved methods of purchasing IRA-approved silver coins.
How Do I Know if My Silver Is IRA Approved Silver?
This review gives a list of the common examples of IRA-approved silver for your benefit, and if you are still uncertain, then a purity test from a reputable broker will determine whether the silver meets the minimum requirements.
The owners of this website may be paid to recommend Goldco. The content on this website, including any positive reviews of Goldco and other reviews, may not be neutral or independent.
Live Precious Metals Prices
Ahh, Idaho … the 'Gem State.' There is nothing far off the beaten path about Idaho's popularity as ...
Read More

→
The idea of retirement income likely evokes both excitement and anxiety – excited about a future of leisure ...
Read More

→
For many retirees, the ideal retirement involves the freedom to explore a life of leisure in a locale ...
Read More

→