The Litecoin IRA | An Investor's Pocket-Guide
Digital currency is a very broad concept that refers to all the monetary assets that are in digital form. A subset of digital currency is virtual currency, and cryptocurrency is a subset of virtual currency.
Digital Currency
Digital currencies can either be classified as regulated or unregulated. Regulated digital currencies are currencies issued by a country's central bank or central authority, and as such, can be dominated by a sovereign currency. Therefore, it is said that regulated digital currencies are subject to a country's monetary policy.
Virtual Currency
On the contrary, virtual currencies are unregulated types of digital currencies. Instead of being issued by a central bank, it is issued and controlled by a private issuer. As such, it is not subject to any monetary policy, and virtual currency can either be centralized or decentralized.
Cryptocurrency
Finally, cryptocurrency can be introduced as a type of virtual currency that implements cryptography technology. This helps authenticate and secure currency transactions. Cryptocurrencies are regarded as decentralized virtual currencies, hence, why they depend on blockchain networks.
Litecoin (LTC)
A cryptocurrency that is often described as the "silver to Bitcoin's gold," but in actuality is a peer-to-peer digital currency that allows near-zero-cost, instant payments to anyone worldwide, is called Litecoin (LTC). This currency was created with the sole intention of complimenting Bitcoin, rather than merely competing with it.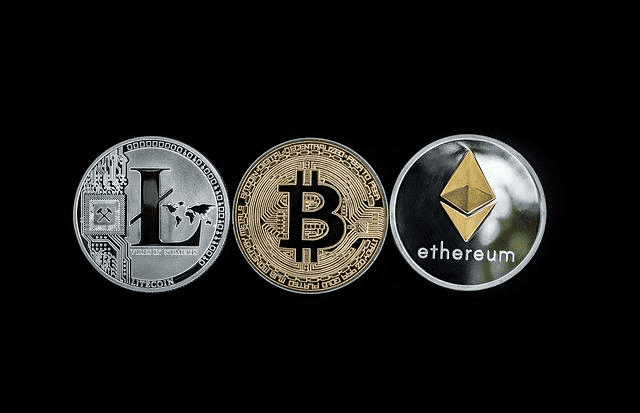 I
n 2011, a former Google engineer named Charlie Lee saw the potential blockchain technology had to offer and sought to improve it through what is known as Litecoin. Although Litecoin is said to be like Bitcoin in many ways, hash rate and block processing speeds are among the most notable improvements made by Lee for this cryptocurrency.
Litecoin, like almost all digital currencies, is produced using a process called mining. This is the process by which new Litecoins will be entered into circulation. It is also the way in which the network will confirm new transactions. Charlie Lee made the key decision to impose a different mining algorithm for Litecoin than the one used in Bitcoin. Therefore, different hardware is required to earn rewards through receiving newly generated Litecoins and to validate transactions on the Litecoin blockchain.
Litecoin is fixed in amount, and as such, the volume of Litecoin will never exceed $84 million.
What Gives Litecoin Its Competitive Edge?
Developers have, to a large extent, improved Litecoin technology; so much so, that today, it surpasses Bitcoin's technology. In addition, it offers some very attractive features, such as:
A Case of Single-Use
Fast and inexpensive payment transactions are the one and only purpose Litecoin has, as opposed to its counterpart, Bitcoin, whose purpose is to support high-volume, swift payments, while still maintaining its investment value.
Coins and More Coins
21 million tokens versus 84 million show that Litecoin's supply is quadruple that of Bitcoin's. It is essentially this greater supply, lower unit price, and simple crypto mining that will keep Litecoin on the more affordable side of things.
Quicker Transaction Times
The block time of Litecoin takes approximately 2.5 minutes for the confirmation of a transaction, thanks to its super-fast Scrypt algorithm. Whereas, 10 minutes are required when using Bitcoin technology.
Agile Development
There is a more flexible approach to code changes in the Litecoin community, unlike in the Bitcoin community where an excessive degree of agreement is required to have any changes made to its technology possible.
Being able to respond rapidly to business and technical conditions that are constantly changing makes it a lot easier for developers of Litecoin to design a product that is appealing to investors.
Crypto Mining Is Easier
Both the supply of Bitcoin and Litecoin is managed by crypto mining, but to generate coins, Litecoin minors need even less computer processing power (hashing power) and time.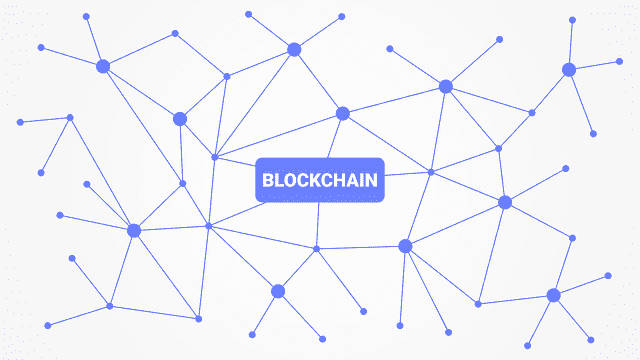 Future Potential of Litecoin (LTC)
Litecoin's potential has only just begun, and the future of this cryptocurrency ultimately lies in its potential to integrate with other technologies, as well as in the innovation of its algorithm.
Specifically speaking, the implementation of SegWit (Segregated Witness) is exactly what has set the table for the implementation of future innovations to come. In May 2017, Litecoin successfully upgraded with SegWit, which not only increased the capacity of transaction throughput but also helped with lowering cost, instant payments, and scalability.
Many investors are very excited about the new possibilities for the technologies that can be built with SegWit. Confidential transactions, MAST and Schnorr signatures, and Lightning Networks are just some of the things Litecoin may have in store.
If the above has made you consider investing in Litecoin (LTC), then you will be pleased to know that it is possible to do so through a self-directed IRA.
What Is a Self-Directed IRA?
Self-directed IRAs are individual retirement accounts that can hold numerous alternative investments for retirement savings, meaning it allows you to save for retirement on a tax-advantaged basis. The difference between other IRAs and self-directed IRAs is mainly found in the types of assets you own in the account.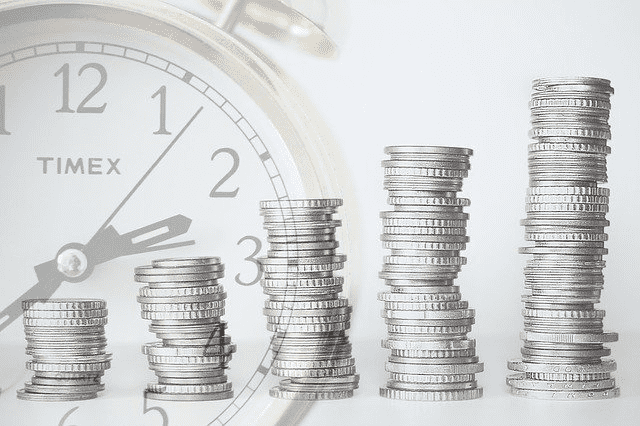 Benefits of a Self-Directed IRA:
Owners of self-directed IRA accounts typically enjoy a wide array of benefits, including:
Investment assets that are far more diversified
More control over investments, and
Tax-deferred returns
If you are wanting the unique benefits of having a self-directed asset account, you must first accept responsibility for managing your assets. This is because you now have complete control over all the assets stored in your retirement account, as opposed to traditional retirement accounts where you may have previously relied on professional money managers to compile a set of assets from which you can choose to buy with your contributions.
What Is a Litecoin IRA?
Like any other individual retirement account, a Litecoin IRA only holds digital currencies, in this case, Litecoin. A Bitcoin IRA holds bitcoin. A Litecoin IRA account is considered to be a self-directed IRA that was specifically designed for those looking to invest in Litecoin for the long run. Litecoin IRA accounts merge a trusted and established investment method, the IRA, with the potential of long-term value growth and returns for this cryptocurrency.
Investors are always on the lookout for more innovative assets that they can add to their retirement IRAs. Plus, they are also wanting the potential to grow long-term ROI that is able to exceed the expected profits that are usually generated from traditional assets, such as bonds and stocks.
If you happen to have an employer-sponsored retirement plan that is permitted to roll over to an individual retirement account or an individual retirement account itself, then you may want to consider this new investment option, which is a tax-deferred retirement plan established using Litecoin digital currency. We also have an article on ZCash for your IRA.
Litecoin IRAs Offer You:
The opportunity to participate in the cryptocurrency market
The potential to earn a greater rate of return on invested capital
Diversified retirement portfolio
Protection of retirement funds against a falling U.S. dollar or inflation
Tax-free gains
An unlimited time frame for holding property
A chance to purchase Litecoin or other alternative assets, such as precious metals, real estate, and hard money loans with retirement savings
Ability to combine traditional and alternative assets
Possible tax deductions on contributions
Security and privacy
How to Invest in a Cryptocurrency Using a Litecoin IRA
You can work with a financial planner to invest in Litecoin or other cryptocurrencies using a Litecoin IRA. This is usually a very quick, and simple process:
With your chosen financial planner, set up a self-directed IRA account.
In the newly set up self-directed IRA, rollover retirement funds, as well as any in-kind or cash.
The assets will now have been transferred to your Litecoin IRA account in return for interest at 100%.
You will then be required to open a bank account at your local bank. Your financial planner will draft a Limited Liability Company (LLC) Operating Agreement that will identify you as the manager and the IRA as the solitary member.
You will now have complete control of all the funds or assets in the self-directed IRA to make cryptocurrency investments.
Next, you will open a cryptocurrency account under the self-directed IRA account name.
Afterward, the manager, which is you, will need to wire the self-directed IRA funds to the cryptocurrency account that was recently opened at the exchange.
Since an IRA now owns 100% of the LLC, it will be regarded for tax purposes as a disregarded entity. As such, no form for a federal income tax return will need to be filed. All gains and income will flow back from the cryptocurrency investment to the IRA account without the consequences of tax.
How to Invest in Litecoin (LTC)
In the steps above, cryptocurrency investments are required. It is, therefore, necessary that you know how to invest in Litecoin as well. Litecoin (LTC) is a currency, and this means that you are swapping your currency for Litecoin currency when you invest.
Keep in mind that you are wanting the value of Litecoin to rise so that you can exchange your Litecoins back into dollars.
Sadly, to invest in Litecoin, you need a digital wallet, as you cannot invest in this cryptocurrency at your stockbroker. A recommended digital wallet for U.S. Citizens is Coinbase, as it allows for the buying and selling of Bitcoin, Bitcoin Cash, Ethereum, and Litecoin all through an app.
If you happen to completely dislike the idea of a digital wallet, there are unfortunately no EFTs that track Litecoin as of yet, so your options remain slim.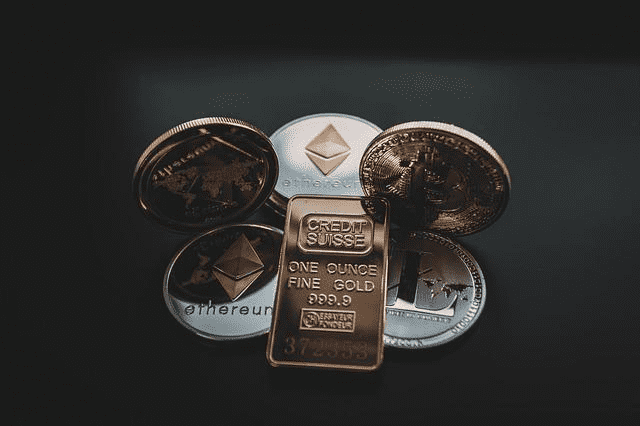 The Bottom Line
As with any currency, there is always going to be a high degree of risk associated with investing in Litecoin. Any investor showing interest in Litecoin should do their due diligence to learn about the digital currency and proceed with caution, as cryptocurrency investments are extremely volatile. More so, self-directed IRAs are bound by contribution limits, as with any other type of IRA.
The owners of this website may be paid to recommend Goldco. The content on this website, including any positive reviews of Goldco and other reviews, may not be neutral or independent.
Live Precious Metals Prices
Ahh, Idaho … the 'Gem State.' There is nothing far off the beaten path about Idaho's popularity as ...
Read More

→
The idea of retirement income likely evokes both excitement and anxiety – excited about a future of leisure ...
Read More

→
For many retirees, the ideal retirement involves the freedom to explore a life of leisure in a locale ...
Read More

→