How A Bitcoin IRA Can Help Your Retirement Plans
Planning your retirement is often a long and tedious process, especially because you have to worry about many different things, such as the type of account you should open. This article examines all the aspects you should keep in mind if you're considering a Bitcoin IRA account as your chosen one for retirement.
What Is a Bitcoin IRA?
Also known as a self-directed IRA account, a Bitcoin IRA is a type of account that allows you to invest in different assets.
Unlike a traditional IRA, a Bitcoin one lets you invest in cryptocurrencies, and it's the same account type that you can use to invest in alternative assets like precious metals or real estate.
Having a Bitcoin IRA can diversify your investment portfolio and contribute to your retirement process. However, when you're considering what to do with your retirement savings, you should keep in mind that investing in cryptocurrencies has its own set of risks.
Bitcoin IRA companies are gaining popularity because of the opportunities that cryptocurrencies bring. Even so, you need to evaluate all circumstances and consider different matters, for example, if a traditional or Roth IRA is the ideal option for you. Check our our BItIRA review for further information. We also have an article on the crypto IRA versus a roth IRA.
How Bitcoin Retirement Accounts Work
As its name suggests, having Bitcoin retirement accounts means you have a self-directed account you can use for crypto. Nonetheless, you can also use it to invest in gold.
A Bitcoin IRA is not a crypto exchange wallet, and it has its limitations. However, an IRA account also has a number of benefits, which is why so many people consider it when they're evaluating the different options they have for their retirement savings.
To fund a self-directed Bitcoin retirement account, you need to have a minimum of $3,000 in savings. Furthermore, you can't transfer cryptos from other platforms due to the regulations by the IRS.
Once you comply with all the requirements, the Bitcoin IRA companies can execute your rollover within three to five business days. After that happens, you can trade using the account.
Finally, remember that just because it's a Bitcoin IRA account doesn't mean that you get to withdraw funds without paying fees. Since it's still a self-directed retirement account, if you withdraw anything before you're 59 and a half years old, you'll have to pay retirement fees and taxes.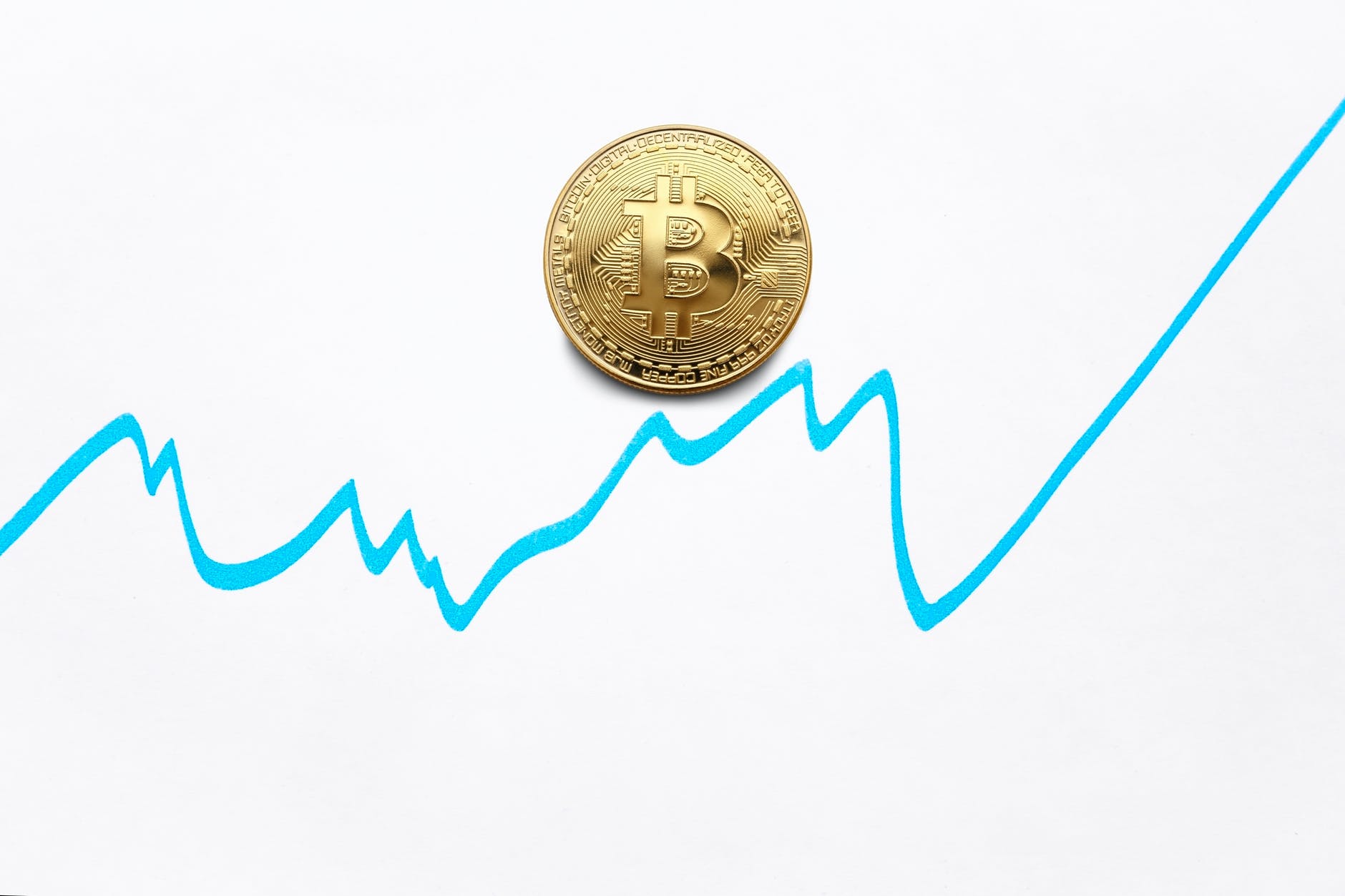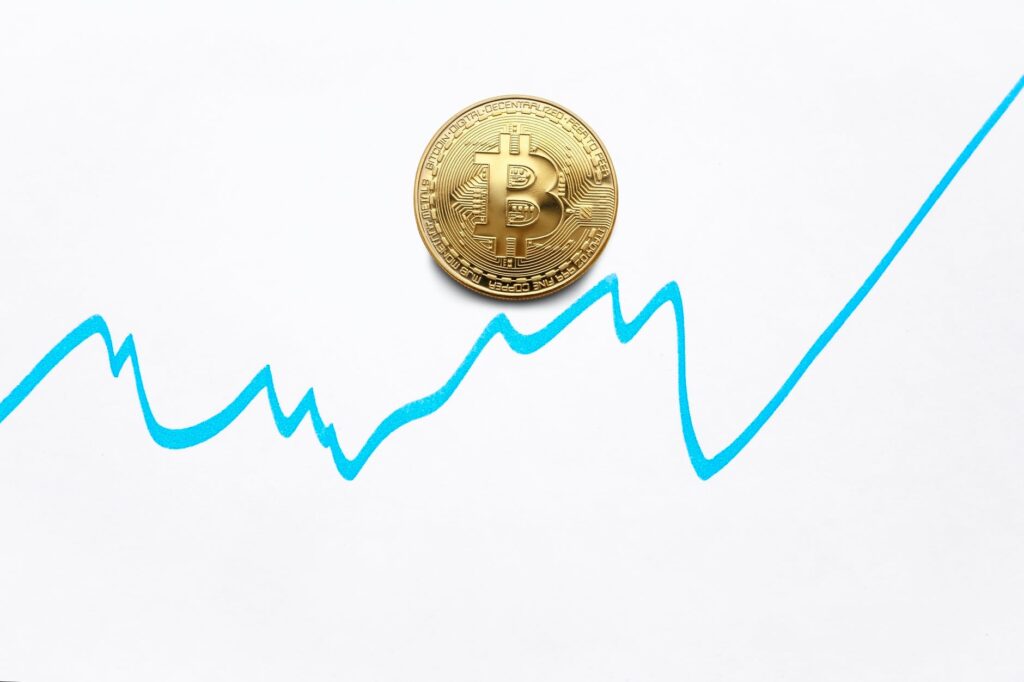 What to Remember about Cryptocurrency Investing
If you're interested in opening a Bitcoin IRA account to secure your retirement savings, there are some general things about this field that you should keep in mind. Cryptocurrencies have become immensely famous as potentially beneficial alternative assets, but that doesn't mean they're the correct option for you. Here are some factors you should remember:
Cryptos Are Volatile
There is no way to tell if cryptocurrencies are going to be as valuable as cash in the future. After all, cryptos are relatively new compared to traditional currencies. Consequently, they're very volatile because there's no one regulating the market prices.
Even so, cryptos have gained popularity and they have changed the world of economy and finance. Consequently, for many people, the future is bright, and investing in cryptocurrencies is a fantastic idea.
Hackers Are Out There
Cryptos are secure due to a technology called the blockchain, which guarantees that every transaction you make stays on an online record forever. Therefore, compared to other currencies, cryptocurrencies are often immensely safe.
However, there have been several instances in which hackers have drained cryptos from other people's accounts. If that happens, the market prices can drop and you might lose a lot of money.
To manage this, when you're opening a Bitcoin IRA, you should make sure that your provider offers you top security measures.
No Insurance
Unfortunately, the United States law does not provide insurance if you have a Bitcoin IRA. If you want to protect your deposits and investments, you have to rely on the Securities Investor Protection Corporation or the Federal Deposit Insurance Corporation.
Nonetheless, none of those organizations can cover your retirement portfolio if you're investing in cryptocurrencies. Therefore, you have to consult with your crypto IRA provider and ask for different insurance alternatives.
Cryptocurrencies Are Economically Unstable
Bitcoin cash has gained a lot of popularity, which is why you can now open a crypto IRA account if that's what you want. However, you should remember that cryptos don't depend on a centralized entity to exist.
In other words, the value of cryptos is tied to the people who are willing to own each coin. Thus, there is no way to know whether or not the coins will retain their value in the future.
Although cryptocurrencies are unstable, there are specific coins that have remained as the most valuable ones over the years. Bitcoin, Ethereum, and Ripple are some examples of this.
Are Your Currencies Safe with This Option?
In practical terms, your assets are always safe if you're working with top-notch professionals to open your crypto IRA. The United States government regulates the custodians and platforms who, in turn, take care of your retirement account. Therefore, there is very little chance of suffering from fraud or any similar situation.
Nonetheless, there are other factors you should consider in terms of safety. Being financially safe doesn't only mean that you have to work with professionals to manage your retirement accounts. It also means that you have to make the most intelligent decisions to make sure you're carving the path to the future you want.
Therefore, Bitcoin IRAs might not be convenient under certain circumstances. The truth is that retirement accounts are essential for everyone if you want to guarantee you spend a stress-free retirement. At the same time, there are different alternative investments you can consider, so crypto is just one option among many others.
Advantages of Bitcoin IRAs
Traditional and Roth IRAs both have advantages and disadvantages, but you should specifically examine what you can get if you invest in cryptos instead. Here are some things to keep in mind:
You Don't Have to Worry Much about Taxes
As it was mentioned before, if you try to withdraw money before you're 59 and a half years old, you have to pay taxes as well as a withdrawal fee. However, compared to other personal finance options, Bitcoin IRAs allow you to save tax money.
You can make long-term investments without paying dividends or capital gains taxes. Thus, it's a convenient option if you want to save some money.
You Can Buy Gold, Other Digital Currencies or Precious Metals
Opening a Bitcoin IRA allows you to buy gold, precious metals, or other digital currencies. Although it may sound hard to believe, the fee process works the same regardless of the option you choose.
If you buy gold bars, they are stored in bullion vault facilities, and the New York State Department of Financial Services guards them. Since this is so, you don't have to worry about storage costs. Examples of other cryptocurrencies you can consider for an IRA are Zcash and Litecoin.
Earn Interest
The IRA Earn program allows you to earn interest on the Ethereum, cash, and Bitcoin in your account. Nonetheless, you need to have at least a $10,000 value per coin in your account if you want to earn interest, so this option might not be convenient if you're just starting to save.
Some Disadvantages of Bitcoin IRAs
Crypto investments sound convenient for many people, but you should consider the disadvantages of having a self-directed Bitcoin account before opening one. Take a look at some of the factors you must keep in mind:
High Fees
When you're opening a Bitcoin IRA, you have to pay a platform fee on the initial investment. After that, for each subsequent trade, you must pay ongoing custodial fees.
Paying fees is common when you have a crypto IRA, but it's still a factor you should consider beforehand.
You Can Only Choose Between Nine Cryptos to Invest in
Unfortunately, there is no huge selection when it comes to the cryptos you can pick when you're opening a traditional crypto IRA.
You only get nine coins to choose from, and of course, you can buy top coins such as Ethereum and Bitcoin. Nonetheless, this option might not be the ideal one for you if you want to buy and sell various alternative coins.
Liquidity Is Limited
When you invest in any type of self-directed requirement account, you have to keep in mind that you'll have limited liquidity. In other words, there are limitations to your ability to withdraw funds when you need them.
Having a crypto IRA doesn't mean that your funds have to stay there forever. You can always rollover to a different type of account in the future.
However, if you do that, you risk a swing on the coins' value, which might make you lose money. This issue is not something you can experience with traditional accounts.
Should You Get a Bitcoin IRA?
The answer to this question is not as simple as it seems. You have to consider many different factors before opening a crypto IRA, for example, possible tax advantages, annual contribution limits, capital gains, and overall, your ideal retirement planning method.
When evaluating Bitcoin IRA accounts, the first thing you should keep in mind is your age. If you're nearing retirement age, opening cryptocurrency IRAs might not be the best idea because of the market volatility.
Even though you could get tax benefits and capital gains from crypto IRAs, you might want to go for a more traditional investment type if you're older.
However, a crypto IRA might be ideal if you're younger. Bitcoin IRA works wonderfully for young people because you can choose a specific portion of the assets you want to invest in for your retirement. Then, you can open your account, and if the coins' value changes over time, you might not lose as much.
Retirement investment is a challenging process, especially because you have to keep many things in mind if you want to guarantee you get the future you want. Cryptocurrency exchanges are relatively recent as an investment option, and they might be the ideal option for you, but you have to look at the whole picture.
Is a Bitcoin IRA the Same as a Roth IRA?
A crypto IRA is different from a Roth account because the latter is not taxed upon distribution if you meet certain requests.
Thus, even though Roth IRAs are very similar to a traditional crypto IRA, taxing varies. Roth accounts exist since 1997, and they are named after a former United States Senator called William Roth.
How to Find the Best Cryptocurrency IRA Company
You can significantly impact your retirement savings if you choose the correct IRA company. Trading Bitcoin is immensely challenging by itself, so if you want to get the best results possible, you should make sure that the people you're working with know what they're doing. Take a look at a few things to keep in mind:
Evaluate Company Principles
There are many cryptocurrencies, and you should be able to choose which ones you want to invest in. Thus, if you find a company that advises you to invest in specific cryptos, it might mean that there's a conflict of interest.
Although this issue is a possibility, you should also remember that some custodians might explain different convenient options depending on your case. Therefore, you have to look at what each company offers you and examine it in detail.
Compare Options
When choosing between different services, one of the most important steps of the process is comparing the options you have. In this case, you have to write down what each company offers you, and see which one might provide you with the best alternatives.
Some aspects you should consider are storage options and tax reporting services. At the same time, you should ask the company's approach if you're an independent trader and would like to decide everything about which coins you invest in.
Read Reviews
A fantastic way to determine if a Bitcoin IRA's platform is the right one for you is to read different customer reviews. People might discuss their IRA custodians and they might talk about their experience, so it's a convenient way to determine if a specific company might work for you.
On some occasions, for example, you can remove companies with low ratings from your list. In other instances, you could filter your alternatives by choosing the companies that offer you a unique electronic platform to trade.
Evaluate Available Cryptocurrencies
As you might know by now, not all cryptocurrencies are fit for a self-directed IRA. Therefore, you have to make sure that the company you're working with offers the correct options for you.
Examine the cryptos that each company gives you if you're opening self-directed IRAs. If the company does not distinguish between coins that work and the ones that don't, this might be an indicator that it's not the right one for your needs.
Special Considerations
Most people know about Bitcoin and cryptocurrencies by now, and the market's instability makes it a complicated option to consider, especially when you're evaluating your self-directed IRA alternatives.
Leading cryptos still experience drastic fluctuations in their prices, which is why some people prefer investing in precious metals, real estate, or the stock market.
At the same time, some pessimists believe that Bitcoin's impact in the world of economy and finance has been exaggerated by many because it has been around for over 10 years and it has still not supplanted any fiat currency.
Even though all of this is true, you should also consider that it's Bitcoin's stability that makes it a uniquely attractive option for many. In other words, even though you might lose, you could also gain and significantly increase your assets.
Bitcoin offers unique benefits such as tax advantages and other options when you open self-directed IRAs. However, you have to work with the best providers, evaluate all your alternatives and always choose what's best for your retirement plan.
Trading fees and transaction fees are often an issue for many people investing in Bitcoin. However, a Bitcoin IRA lets you enjoy tax-free options, and that's one of the many reasons why so many people choose this alternative.
Furthermore, investing in Bitcoin or other cryptos like Ethereum allows you to diversify your investment portfolio. Consequently, it's a fantastic idea if you want to protect your account from any possible tumultuous future.
Most investors hold on to Bitcoin because they believe that cryptocurrencies will continue to grow and be accessible in the future. Therefore, if you also think that this is true, a Bitcoin IRA might also be the ideal option for your retirement.
Conclusion
Bitcoin IRAs are a convenient option for many people. If you're planning your retirement, you have to consider different alternatives, and this is definitely one of the most popular ones nowadays.
Remember that the earlier you start planning your retirement, the more choices you have. However, if you're near the age, don't worry – there are still some alternatives that might work for you. Although it's risky, a Bitcoin IRA could be the ideal account type to fulfill your needs.
The owners of this website may be paid to recommend Goldco. The content on this website, including any positive reviews of Goldco and other reviews, may not be neutral or independent.
Live Precious Metals Prices
Ahh, Idaho … the 'Gem State.' There is nothing far off the beaten path about Idaho's popularity as ...
Read More

→
The idea of retirement income likely evokes both excitement and anxiety – excited about a future of leisure ...
Read More

→
For many retirees, the ideal retirement involves the freedom to explore a life of leisure in a locale ...
Read More

→