Are Kruger Rand Gold Coins Worth Investing In?
When you're starting in the investment world or continuing your path in it, you want to evaluate all the various alternatives you get, especially if you're building your portfolio. Have you considered looking at South Africa?
Choosing the best option is often challenging. Since there are so many types of precious metals and coins to pick from, understanding what each of them offers often takes time and energy. Overall, you must be aware of what you're purchasing before buying anything.
Buying a Krugerrand gold coin, or a coin from South Africa, is one of the options that you might be considering if you're thinking about investing in the coin market. This article tells you what you should keep in mind about this topic before getting started.
Buying Gold Bullion Coins – Should You Do it?
Investing in gold is one of the best things you can do for your portfolio. Even though there are other investment options such as cryptos and stocks, putting your money in a Krugerrand gold coin means you have better chances of getting good outcomes because you're not handling as many risks.
At the same time, when people buy even one full troy ounce of South African gold (Krugerrand), they see it as a safety net against investment threats because this precious metal's price is not as volatile.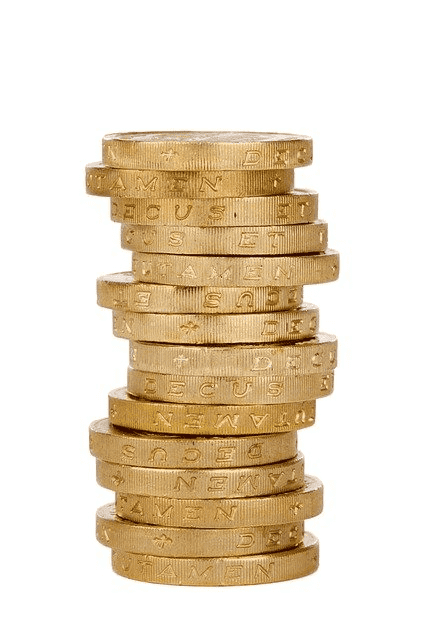 When investing in gold Krugerrand coins, you should remember that you'll get all the benefits from having gold in your hands.
In other words, having gold Krugerrand coins or bullion means you're investing in something while having less risk of losing money. These items, then, are one of the best investment options you can consider.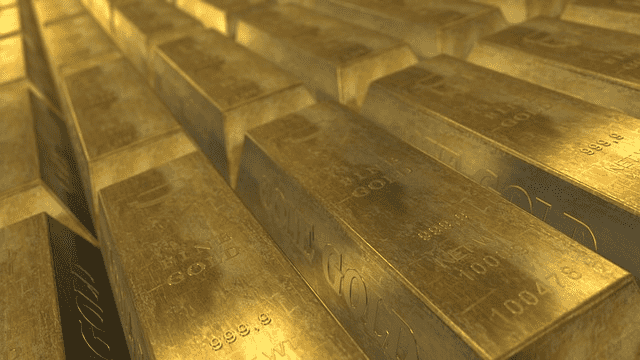 The previously mentioned idea is true because gold Krugerrands are immensely valuable. Additionally, having these items from South Africa gives you extra benefits that you wouldn't be able to see if you bought other alternatives on the market.
What Are Krugerrands – Difference with Gold Coins
Gold Krugerrand coins first came out in 1967, and when they were available to the world, they became relevant to many investors because of what they represented. With time, Krugerrands lost some popularity, but numerous people still consider them valuable.
According to the London Bullion Market Association, in the US, South Africa-based gold Krugerrand coins became relevant because, in the 60s, people were not allowed to own gold bullion coins or gold bullion. Thus, having pure gold was almost impossible.
Krugerrand appeared at the ideal moment because US citizens couldn't own local gold coins, but they could have coins from other places, including South Africa. Therefore, buying and selling Krugerrand was not an issue.
However, history took an unfortunate turn again because Western countries banned the import of gold Krugerrand coins. Therefore, obtaining them was not so easy anymore.
Even though the government revoked the prohibition of importing gold Krugerrand years later, buying these coins didn't become as popular as it used to be.
By this time, people didn't necessarily need to buy gold Krugerrand because they could have all types of bullion coins in America.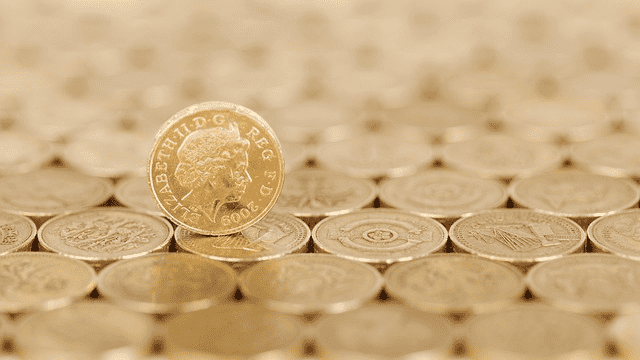 Since people could invest in numerous alternatives, buying gold Krugerrand coins was not necessarily the best option. However, up to this day, there are still investors interested in these coins, especially since they might want to promote South African gold.
Many people want to invest in gold Krugerrand coins because of the historical, financial, educational, and emotional value these have. Here are some of them:
The name krugerrand comes (partly) from the name of the former president of the South African Republic, Paul Kruger, who led the country from 1883 to 1900.
One of the coins' sides has the face of Paul Kruger while the other has South Africa's national animal.
The other part of the coins' name is due to the South African rand, the currency unit in South Africa.
Gold krugerrand coins can either have 91.7% of gold or 22 karats.
All of these coins have 8% copper alloy.
Difference Between Krugerrands and Gold Coins
Investing in Krugerrands is not the same as investing in gold bullion coins. The reason for this is gold coins (even proof coins) hold exactly one ounce of pure gold while others share a smaller percentage.
Moreover, gold Krugerrands are not as common as regular gold bullion coins or other precious metals. Therefore, many gold owners want them due to their collectible value.
Why Did the South African Mint Create Krugerrands?
Many people wonder why the South African mint started producing gold Krugerrands in the first place. Firstly, you should keep in mind that even though the gold market was not available for US citizens, people from other countries could still own this South African coin.
Private investors and coin collectors needed a way to manage coins with gold content. Therefore, the mint started producing these exemplars, which changed the world of gold investment.
Each gold coin from South Africa is made almost completely out of gold, making its numismatic value very high.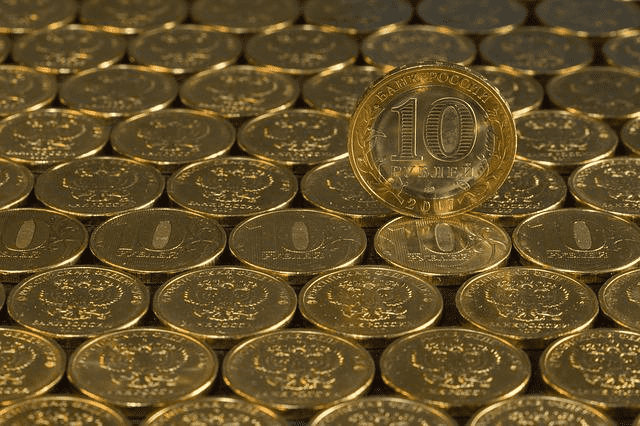 The South African government wanted to give people the possibility of buying coins with no less than one troy ounce of gold.
It's worth noting that, unlike what happens with other assets, the South African Reserve Bank limits the number of Krugerrand gold coins you can have in the country, so you should keep an eye on that when investing in these coins.
Pros and Cons of Krugerrands
If you're thinking about buying gold bullion coins or other assets, you have to consider all your options. Everything has pros and cons, so you must weigh your alternatives before making a choice that could potentially put your future in danger. Take a look at the pros and cons of buying Krugerrand gold coins:
Pros
Buying Krugerrands means you're getting a high amount of gold content per each coin you purchase, particularly because each one has one troy ounce of fine gold.
In other words, even though you're buying 22-karat-gold coins, you get a troy ounce of 24-karat gold with each purchase. This is one of the primary things that make these South African coins shine over other alternatives in the gold bullion market!
Even though gold investment is attractive to a lot of people, not many investors want to buy South African gold (Krugerrands). Therefore, investing in them now might allow you to have positive financial outcomes in the future since you're buying something unique within the global gold coin market.
South African Krugerrands are also historically relevant, and this could make them more valuable in the future. They come from the Rand refinery, and aside from their attractive and convenient gold weight, their face value could increase due to their history and how it intertwined with America's in the 60s.
Lastly, due to how much gold a Krugerrand coin has, you're getting an immensely valuable item, but it's smaller than other alternatives. Thus, storing them is easier.
Cons
Investing always has some risks, even if you understand the price of gold and the benefits of buying this precious metal.
Gold investors often have a challenging time finding these coins because there are not that many Krugerrands accounted for. Thus, even if you can afford the gold price, you might not be able to find the South African exemplars.
Lastly, numerous gold investors hesitate to buy these coins because not many people know them. Therefore, although you have more room to make unique investment plans when you buy South African Krugerrand coins, you risk them never becoming as popular as other physical gold alternatives, or even other types of assets.
FAQ
Why Should People Invest in Gold?
The bullion value is immensely stable. Buying a gold coin means you have a safety net against inflation, so many buyers get them when they want something secure to invest in.
At the same time, private ownership of gold can help you build your investment portfolio, which can help you start working on your retirement account. Thus, young investors and private, experienced ones are, in many cases, interested in the benefits they'd get when they buy Krugerrands.
Do People Use Krugerrands Worldwide?
Gold buyers are often interested in many alternatives, such as silver coins or other precious metals.
Even though private investors have multiple options, they often buy bullion Krugerrands because of their uniqueness, value, and the potential benefits they offer.
In other words, there are many coins in the world, and Krugerrands are still around. People use them for investment or collectible purposes.
Are There Similar Assets to Krugerrands?
It's hard to come up with an asset that's exactly like South African gold. Generally speaking, there is nothing quite like it.
However, there are numerous gold coins available for investors, so in that sense, you do get more than one alternative. Even so, if you want something with historical and financial value, Krugerrands might be one of the few convenient options you find.
Conclusion
Investing in gold is one of the most convenient options that many people explore, particularly because this precious metal offers numerous benefits while the risk of losing money is less than when you put your assets in crypto or stocks. Since gold is not as volatile, it's a safer path to building your investment portfolio.
Krugerrand coins are unique and a one-of-a-kind alternative. Thus, if you want to start your investment journey or add more options to your portfolio, buying these might be the ideal choice to make.
You may also be interested in our article on Mexican gold coins.
The owners of this website may be paid to recommend Goldco. The content on this website, including any positive reviews of Goldco and other reviews, may not be neutral or independent.
Live Precious Metals Prices
Ahh, Idaho … the 'Gem State.' There is nothing far off the beaten path about Idaho's popularity as ...
Read More

→
The idea of retirement income likely evokes both excitement and anxiety – excited about a future of leisure ...
Read More

→
For many retirees, the ideal retirement involves the freedom to explore a life of leisure in a locale ...
Read More

→