Everything You Need To Know About BitIRA – Review
If you have a hint of personal finance, you know how crucial it is to prepare for the golden days of retirement. First, you need an individual retirement account, also known as IRA. It is more like a savings account with better tax privileges and stiff restrictions. But did you know you can invest in cryptocurrency with an IRA?
That's what we're going to discuss, in particular BitIRA.
BitIRA is an online investment system that lets you save for future years and, at the same time, invest in cryptocurrency.
This BitIRA review will look at everything about the investment platform and a deeper dive into how it operates and its uniqueness from the competition. With that information, you can decide whether to invest in BitIRA or not. So, keep scrolling as we strip down BitIRA from the bottom up.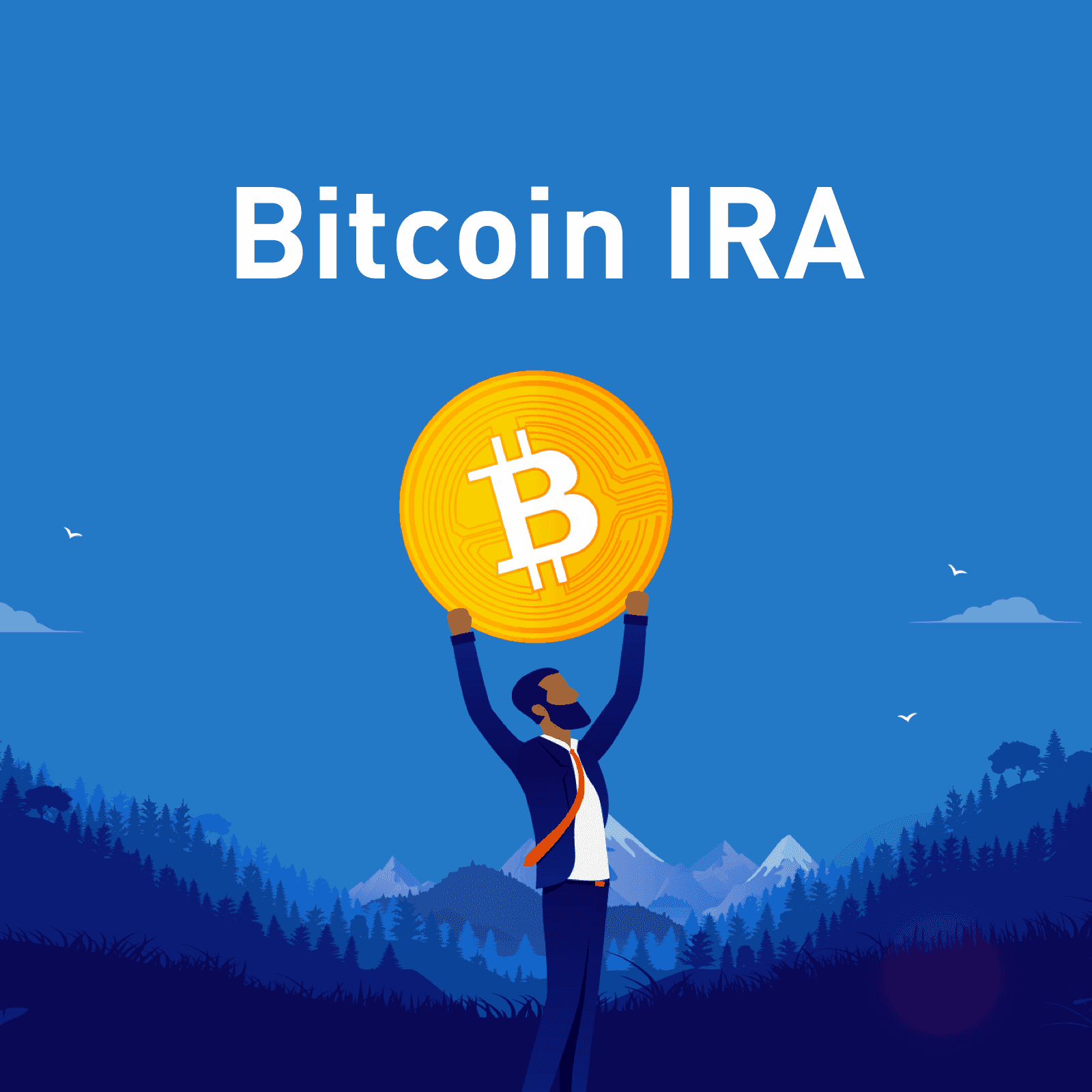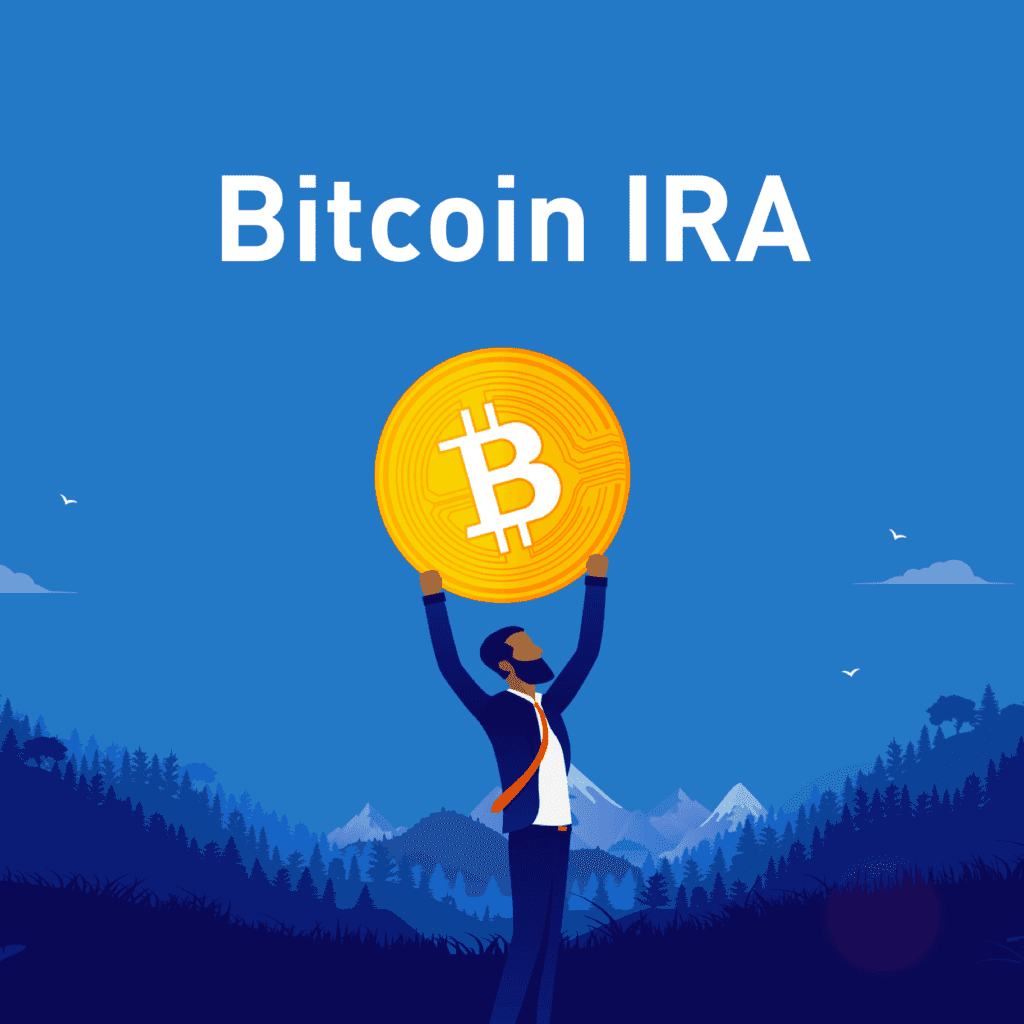 Overview
BitIRA is an online investment retirement account (IRA) provider with a broad range of products and services. When you head to the official website, BitIRA offers clients a free Ledger Nano S and other great features. The company has solid security components, including cold storage, end-to-end insurance, multi-factor authentication, and more.
Pros
Robust end-to-end encryption
Tax-free investment
Phone-based customer support
$100 million custodial insurance
Experienced staff and a dedicated IRA consultant
Thorough reports on account holdings
Accounts are diversification-ready
Cons
Website does not show extra fees
Limited crypto selection
You can't place trades alone
High minimum deposit
Scanty proven track record
What is BitIRA, And How Does It Work?
BitIRA is a financial provider that helps US residents invest in cryptocurrencies using an IRA. The company was founded in 2017 by Birch Gold Group. Typically, BitIRA does not offer private consultations on retirement plans but instead helps individuals use IRA funds for cryptocurrencies. It allows clients to invest in several digital currencies providing crypto custodial services on the Equity Trust Company and the Preferred Trust Company. Also see our article on the Roth IRA vs Crypto IRA.
To use BitIRA, you need to register and fund an account. Here are the steps to join BitIRA:
Getting Started
Setting up an account at BitIRA is slightly intensive. The accounts are usually available for people who are eligible for IRA, including US residents with income. While the website does not state what you need to open an account, you can expect to fill in basic information needed to open an IRA, such as:
Date of birth
Full name
Social Security Number
Phone number and email address
Physical address
Of course, you may need to give more information about your IRA to deposit funds (e.g., recent transactions).
Registering an Account
Currently, BitIRA does not offer online registration. So, to open an account, you need to call the company and speak to a digital currency expert. Your digital specialist will take you through the process and help you gather all the required paperwork. The application process may take a few weeks to complete.
Funding
The primary way to fund your BitIRA account is through a 401(k) rollover or an existing IRA. For instance, if your current IRA does not allow funds to transfer to crypto, you can roll over the funds to BitIRA. Luckily, BitIRA supports most 457, 401(k), and 403(b) plan rollovers. It also supports rollovers from SIMPLE, Roth, Traditional, or SER IRAs.
Other options such as bank transfers and wire transfers are not listed on the BitIRA website, so you'll have to ask your digital specialist first.
Cryptocurrencies Accepted
Most cryptocurrency IRAs use Bitcoin, but BitIRA accepts several cryptos, such as:
Bitcoin (BTC)
Bitcoin Cash (BCH)
Stellar Lumens(XLM)
Zcash(ZEC)
Chainlink(LINK)
BitIRA Features
BitIRA has a lot of exciting features for US citizens. These features include:
Multiple Assets Support
One good reason BitIRAis an excellent financial platform is because they accept multiple cryptocurrencies. Most crypto IRAs are tied to Bitcoin as the main crypto asset, limiting your investment flexibility.
On the other hand, BitIRA does not offer precious metals even though its parent company specializes in gold investment. But it is something the company looks to add in the future, so keep checking with BitIRA for new features.
Tax-Sheltered Growth
With BitIRA accounts, you can expect to have tax-free capital gains on digital assets. That's because all BitIRA accounts are IRS-compliant, and you'll get the same tax benefits as having an IRA account. So, typically, all capital gains from your crypto assets will be tax-free and save you thousands of dollars.
BitIRA U
BitIRA offers guides, blogs, and news on cryptocurrency markets to provide users with valuable investment insights. In addition, you can subscribe to their weekly email newsletters or check the BitIRA U page for interviews, reports, and surveys.
Crypto Trading
BitIRA has partnered with Genesis to improve the crypto trading experience through safe crypto trading services. Genesis is a securities broker registered by FINRA and SEC back in 2013. However, BitIRA does not give you direct access to trade on digital crypto platforms. Instead, to make a trade, you'll need to contact a digital asset specialist who'll place your trades within a few business days.
Solid Security Features
BitIRA has invested in state-of-the-art security features to protect your retirement investments. The crypto asset management company has many security features, such as multi-factor authentication and multi-encryption systems.
Plus, BitIRA has added two partners, Trust Company and Equity Trust Company, to ensure they have the top security features and are the most secure Digital Currency IRA.
Multiple Retirement Accounts
BitIRA gives you access to several retirement accounts, including traditional and Roth IRAs. Small businesses can open SIMPLE IRA or SEP accounts. Unfortunately, BitIRA does not have employer-sponsored 401(k) plans.
IRS and U.S Law Compliant
The company has partnered with the best IRA custodians to ensure BitIRA does not meddle with IRA affairs. For instance, the Preferred Trust Company is an ideal IRA custodian with over 15 years of experience helping companies comply with IRS requirements.
Insured Cold Storage
Wondering where BitIRA stores your assets? BitIRA has the most sophisticated asset storage system to date- an insured cold storage solution. Most customer assets are held in cold storage units stored in five-grade nuclear bunkers with a 24/7 security guard team.
Plus, your assets are insured, and any US dollars in your account can qualify for up to $250,000 FDIC coverage. Plus, there is a $100 insurance policy on your assets and an Equity trust Company coverage of $3.75 million.
BitIRA Pricing
Like most financial institutions, BitIRA charges fees on certain transactions. But they might not be very open with this information if you hover on the website. The company states that its fees are uniquely based on the client's needs.
However, the company has some custodial and annual fee which remains vague not unless you call the company. Here are some of the fees we found that BitIRA charges:
Annual maintenance fee: $195
Account Setup fee: $50
Custodian fees: $300-$1000 p.a
Offline storage: 0.05% per month
BitIRA Insurance & Security
BitIRA boasts of being one of the most secure crypto IRA companies on the market. They have level 2 Cryptocurrency Security Standards (CSS) with funds kept in a cold storage system. Plus, BitIRA has an "end-to-end" protection system that insure all assets. The company also has $100 million in insurance to protect your assets in units that are guarded 24/7.
Who is BitIRA Best For?
With retirement funds, it is wise to look for multiple security portfolios and have a place to lean on during a crisis. BitIRA is made to add crypto assets to your retirement portfolio with a range of choices and security standards.
BitIRA is a turnkey solution that helps you invest in cryptos without you having to learn all about digital assets. Cryptocurrencies are currently the most valuable assets on earth, with high global profitability. Crypto assets are thought to be an asset for savvy financial investors, which is why most IRAs don't have exposure to cryptos.
While there may be restrictions to your eligibility and financial policies, investing in crypto can be an excellent choice if you want to diversify money saved up over time.
BitIRA Alternatives
While BitIRA offers robust solutions, there are a few alternatives that you may consider looking at: Here are some top alternatives to BitIRA:
iTrustCapital
iTrustCapital is an investment platform that allows clients to invest in cryptocurrency within the Traditional, SEP, IRA, or Roth. The company accepts over 20 cryptocurrencies, including silver and gold. iTrustCapital is popular among US citizens because it has relatively lower fees and a user-friendly interface.
However, iTrustCapital doesn't offer interest and has a high minimum deposit rate. The big plus with this platform is that the prices are transparent from monthly fees, transfer charges, and everything in between.
Pros
Zero monthly fees
Low crypto trade fees
24/7 support for crypto trading
Cons
Bitcoin IRA
Bitcoin IRA is an excellent choice if you want to invest your retirement funds into cryptocurrencies. It mainly specializes in Bitcoin IRAs and has a broad range of 401(k) accounts.
One highlight of this company is it takes a few minutes to sign up and create an account. So you don't have to submit pages of forms and wait for days. Apart from Bitcoin trading, you can also lend assets and gain as much as 6% of your Bitcoin interest.
Bitcoin \Ira has a secure platform, keeping all client assets offline and in cold cloud storage using BitGo Trust. In addition, the company has up to $700 million in insurance policy to provide your account security.
The biggest drawback of Bitcoin IRA is the company's non-transparent pricing which varies depending on your needs. So, to know the exact fees, you need to call the company and select which type of account you want to open. Typically, there is a $3,000 minimum and no maximum cap on your crypto IRA accounts.
Pros
Easy to sign up and open an account
Excellent security with cold storage
Online trading supported 24/7
Cons
Prices are slightly not transparent
A few supported currencies
BlockMint
BlockMint is an ideal platform for crypto trading because the company handles all your trading. It is owned by Lear Capital specializing in gold and silver investments. While it offers convenience, you have to pay a handsome amount to have BlockMint do it for you. The self-directed IRA company charges 15% on top of the other fees for assisted crypto trading. These other fees include 0.05% monthly storage, 1% sell fee, 2.5% purchase fee, and others.
The crypto investment platform accepts Ethereum, Bitcoin, Ripple, Ethereum Classic, and Litecoin. While there are a few bottlenecks with using BlockMint, the company basically does everything for you. You don't need to be tech-savvy to join the crypto IRA as you can log in online or via phone.
Pros
Internal advisors to help you choose a portfolio
Cold storage to keep all your assets
Cons
$10,000 minimum deposit
High transaction fees
Final Thoughts
Global interest in digital currency is slowly rising, and it won't take long before Americans shift their focus to alternative assets. It seems BitIRA is ahead of its time as it provides an IRS-compliant way to invest retirement savings in crypto. It is a no-brainer for investors who want to take on digital assets but lack the expertise.
BitIRA may be an ideal platform for investors, but it lacks transparency on pricing and fees. The fact that you have to call a digital asset expert to know how the fees leave a bit to be desired. All in all, it is crucial to find the best platform that will help your crypto retirement investment needs. And we hope this BitIRA review has given you enough insight to decide whether BitIRA is an excellent digital currency IRA or not. Just ensure the fees, features, and currencies fit your ideal investment goals.
The owners of this website may be paid to recommend Goldco. The content on this website, including any positive reviews of Goldco and other reviews, may not be neutral or independent.
Live Precious Metals Prices
Ahh, Idaho … the 'Gem State.' There is nothing far off the beaten path about Idaho's popularity as ...
Read More

→
The idea of retirement income likely evokes both excitement and anxiety – excited about a future of leisure ...
Read More

→
For many retirees, the ideal retirement involves the freedom to explore a life of leisure in a locale ...
Read More

→